3 & 4 Concert Packages to the Columbus Jazz Orchestra's exciting 2016-2017 Season are Now Available!
New Orleans on Parade! featuring world-renowned clarinetist Evan Christopher and Grammy nominated drummer/vocalist Jamison Ross October 20-23, 2016.
Ella Fitzgerald & The Great Ladies of Swing featuring vocalist Marva Hicks and vocalist/bassist Nicki Parrott
February 2-5, 2017.
Cab Calloway, Lionel Hampton & The Big Band Explosion! with celebrated sax man Harry Allen and vibraphone superstar Warren Wolf
March 16-19, 2017.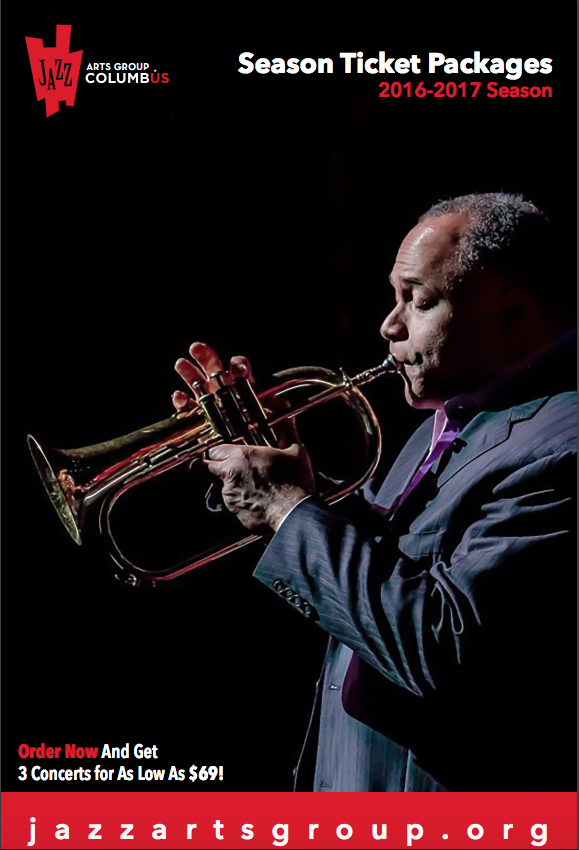 Become a subscriber and enjoy great benefits along with the great music:
 Best Seats in the House – Get first choice of the best seats before they go on sale to the general public.

Choose Your Seats – Renew from year to year and keep your seats, or get first priority when changing or upgrading your seats.

Flexible Exchanges – If you can't make a date, exchange your tickets for a different performance of the same show up to 24 hours in advance. 

Discounts on the purchase of additional full price tickets so you can share the CJO experience with family and friends. 

Insider Access and Offers – As a subscriber you get the inside scoop on our programs, guest artists and great offers on tickets. 

Free Parking Validation with any food purchase at Dempsey's Restaurant, our new restaurant partner.
Here's How to Buy:
Visit the CAPA Ticket Center (39 East State Street, Columbus): Monday – Friday 9 a.m. – 5 p.m., Saturday 10 a.m. – 2 p.m., or call (614) 469-0939 to order your Columbus Jazz Orchestra "Trio" or "Quartet" concert package today!